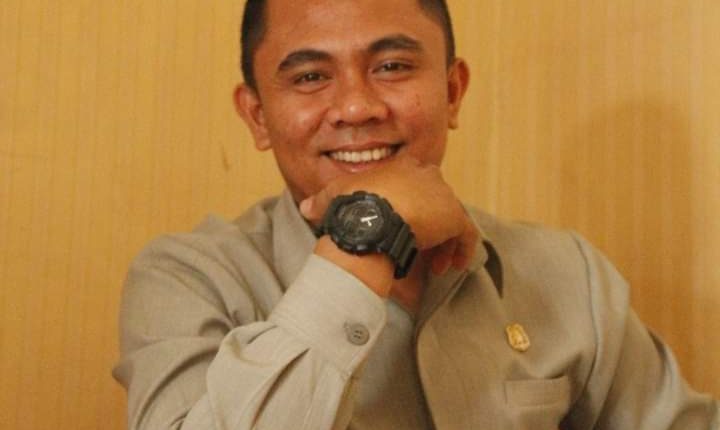 BERANDAKOTA-Da onda Permesta no gundok don, kai monia doman, ki Soekarno na'a namangoi ta dungkul tua kai sejarah, oyu'on bi' dega kapantingannya dodai tua?
Tua justru ta moko herang doman koi nako. Dungkul tua Permesta no gundok don kon Tondano ma, bo namangoi ki Soekarno takin i Dubes Amerika. Yo nongkon tua, minaya' mosia kon Makassar ta kon o'aidan PON. No palut makow o'aidan ta tua, palat minaya' ko Amerika, sin a moyodungkul takin i John F. Kenedy. Kon o'uman tana'a, moko libo' bi' doman koi nako', sin totu'u ta kaimonia Perjanjian Washington tatua, no dapot dait in negara kon dunia no ya'at in gina bo no damain mai koi Kennedy, yo'. No bali't mai ki Soekarno no bui, sia doman in dinamai mai monia. Bo' tongkana'aika, in grup PRRI bo' grup Makassar no tongkai. PRRI dimainkan kon Sumatra bo' Aceh, ka Permesta kon Sulawesi. Tongkana'aika ka, taong 1923, bo bulawan ta nongkon Bolmong dinia monia minayak Amsterdam 17.760 kg , devidennya 6000 kg kon Bolmong. 
yo, tana'amai kan andon mo mangkoi mo anto' don in intau kon Bolmong umuran don mo tantu' don mo tayak kon sejerah, yo onu dega' in koyou Ama' Suci  po bali' rekomendasi kon pemerintah ta noyokait takin in ibog moloben monia tana'a?
Aka nongkoi nako' tontani', ta noindoi kon bobobaya' sejarah naton na'a, maka des sabanarnya mo bali' bi in kapunyaan ta pomiaan in totoi muna in pemerintah. Yo aka mo tantu naton lukadan bo' dunganggan, da mo bali in ponoyoposia in lipu' naton bo' lipu' minta ibanya. Sin nongonu? Sin kita oyu'on bi' in uakat sejarahnya totu mo langgo' bo' moyopot. des, ta komunanya kona'a da sejarah bo' Intau adatnya. Ta' onu ta nobali'? ko'ontongan in langgag in pamarentah. Bain bi' dega' na'a, ta nobali'don in o'uman  Pingkan-Matindas bagu-bagu mai na'a bo mo muka' in ibog in pamarentah; sin kain kita na'a ta kolipod in to negara bi' swapraja, bo nokantang ko semenjanjung sulawesi. Bo kiita na'a de'eman bi' kon kolimonag in parentah Bulanda'. Sin kita na'a de'eman bi' ki bunod bongolan.
O'o, totu'u doman tua. Bunod bongolan tua dega no tongkai doman takin ta kai monia Bulanda' morondi' dega' ma Ama' Suci?
yoo, mo sia monag tuata, na' doman ta tangoi bobuta'an bo' bunod bongolan tua in intau Barat, Balanda'. Aka Balanda' morondi' na'a mosia tanio modo dukung koi Balanda'. Yo no tongkai bi' komintan tua. Mo saged bo dia'nda mo ta'au in parcayaa on. Sin ai noyo ka'it takin pulitik, de'eman tonga' agama. 
Aka agama dega', na' doman tana'a in ta Oyu'on kristen Mongondow ta' adat tantu'bi' pinoyotongkai monia. Na' po dean kon lipu' in Pusian tuata. Des Na'onda tua Ama' Suci?
Tana'a mai adat bo agama aindon pinoyobauk bidon. Aka kon Mongondow, agama bo adat tua aindon pinoyotakin. Na' kinopatoian. Da Islam, dia' bidon mota'au momia kon tonggoluan, dia' bidon do'aon bo kuburon. Bo indeyanmai in adat aindon pino backup kon tanion. Bo kon bonu in tangoi ki tanob bo ki tabi, moguman kon intau minatoi bo' manuk yo noyo-noyo posi bi'. Mangka tua, ta intau minatoi ta kinototabi tua dia' p palat babeya'lobongon. Sin apa Pogaidan lanta'an, ingama'an in dimukudnya, pusi'on pa, bo ibanya pa makow. Des sabanarnya aka palajaron bo indean kon konsep anismisme bo' pagansime, Bolaang Mongondow na'a oyu'on bi' in kinosep monia tontani'. Oyu'on in tangoinya konsep jiwa ande ruh, na' tuata doman kon agama samawi. Ka koi naton yo dimukud in tangoinya. 
Da', aka ki Raja Manopo na'a no bui makow nokon Balanda yo totu'u ta kaimonia ki raja no Kristen bidon?
Aka nongkoi nako' data ta no uli'ku ta pinais i pendeta Spanyol. Nana'a dega' in o'umannya, dodai tua mosia no sikolah, ta dodai kona'a dia' pa in sikolah. Tongga' pabi' tua kon Manila dodai tua, sin sikolah in Spanyol. Bain bi dega' abad 18 bo' binuka' monia in sikolah kon na'a. Binuka' i Balanda'. asa nongkon masa pa VOC, onda oyu'on don sikolah-sikolah da' oyu'on in sikolah khusus pa in Arab pinomia monia pino khusus intau minta bangsawan. Ki Manopo na'a no sikolah kon Manila, tuata kon Filipina. Takin doman i raja Tidore bo' Siau. Onda nobui makow sin no palut don no sikolah, mobali' doman kaimonia, noko uli kon gelar (ka tana'a mai, kai monia cumlaud) sin mopandoi. des, na' tangoi Jacob, Emanuel, Salomon, Eugen, na'a yo tangoi bi' gelar komintan koi raja minta. Tangoi diniamai monia nokon sikolah ta kon Spanyol bo' Portugis. Tonga bi' dega' Cornelis in tangoi ta pinonaggoi in Balanda'. No dapot makow tua yo oyu'on in no guman, aka raja ta nongkon Jacob mo dapot koi Emanuel, yoi Kristen bi'. Ta' na'anda in kinobobali' tatua, yo Kristen onu in mosia? Yo mosia  in Kristen Calvinis, nongonu mosia dia' no cocok takin VOC? sin VOC Balanda tana'a Calvinis ma. Aka kon Spanyol Katolik bi'. Ta' oyu'o doman in data ta kokoyowan ta pinais Cristopel bo ki Salomon dungkul tua no make' kon huruf arab gundul. des de'emanbi' tongga' noko uli' aksara melayu kon Bolmong, oyu'on doman in huruf arab Gundul. Da', ki ine dega' no nundu' kon bahasa arab tana'aia? Aka uguton mo dapot kon in kiyoyopot Malaka bo' kinoyoyopot Turki yo no dapot kon sistem kesultanan bo' datu' kon to nusantara na'a jelas. bo kita na'aia kon Bolmong na'a no make kon gelar datu. des noyo ka'an in o'uman tana'a.
Yo naonda ta o'uman ta suku Minahasa to abad takin i datu Bolmong tua Islam?
Oyu'on, nodapot no bali'  konversi ta pinais David D. sin no anto in para Walak dungkul tua nokon Isilam bi' bo sinumu'ot Kristen sin Balanda' no ko dugang don kon koyopotnya kon Manado. Yopot monia kon Manado tua no balui. Des aka poyodeyanon, na' kon Jawa, no tongkai bi sin kon limonag pangaruh in VOC. aka koi monia Islam Kejawen, aka koinaton kona'a Islam Mongomdow, dia' mo lo lima waktu. (Tertawa)
Nah, ki ine tatua no mangkoi no nantu' kon sigad Minahasa bo' Bolmong, ki VOC mongo Balanda'?
VOC. Dungkul tua 1735, kon masa in Fransiskus no muka' in data dodandian tanion. Oyu'on datanya ta koi nako'. Bonunya pinoyosinggogan bo pinononantuan sigad in Poigar, Pontak, bo Buyat. Pinakean monia tolu no pos in sigad na'a. Pos Tompaso, Pos Pontak, bo Pos Buyat. Ta teyen doman sinumu'ot kon zona in Tompaso. des intau Minahasa dia' onda mota'u maya' tumu'ot kon Bolaang Mongondow, natua doman in Mongondow dia' doman mo ta'aw maya' tumu'ot  kon Minahasa. Ta' tonga' intau minta in bangsawan ande intau minta moloben. Na'a kai monia ta kon dodandian VOC takin Raja in Bolmong. 
Oh, natua in o'umannya, yo, tobatu'pa na'a in libo'onku ki Ama' Suci, niukat ko intau ta mokokaji bo mongali kon sejarah Bolmong, onu in koyou kon intau minta  Bolmong pino potugat kon tayou mobiag minta?
Des kon ginalum minta yobayat ku, bo adi' minta in sinumi na'a mai, tatappa bo tantu' pa bobangkal on pa bo' pandungon in sejarah naton. sin sejarah naton no totu bi' mo pira, mo ropot, mo kaya, bo' mota'au bi' sinta-sintakkon naton. Bo totu mo paralu naton kota'awan, bangsa naton na'a bangsa bi' ta no merdeka, dia' bi' in no bali' ki ata-ata makow in Bolanda'. des kita na'a doman in no rai kon kino merdekaan, natua doman kita tana'aya mongo bagu pa na'a. Dika bi' kita dia' mo nom pandung kon sejarah, bo intau luai bidon in totok mokopo pandung kon sejarah naton na'a. Ironi bi' tua. Bo' dika bi' doman mo sia mokorasa kon kinobulian tatua minta, aka to tumomongondow mo buli bo kita dia' bi' mobuli. des tua ta in totok mo paralu naton lukadan. Sin  oyu'on bi' in bahasa sinala'an in mogoguyang, sin tuta minta in ta kantangan in Adi' bo Ompu na'amai. Na' kapunya'an, ta binio' bio' mako, aka dia' lukadan,yo indeai mai no buli. Yo manyasal dia' bi' in kon muna?
Totu'u tua Ama' Suci. Sukur don moanto sin namangoi don kon Berandakota bo noibog pa no silai sinota'au bo nongonguman kon sejarah in Tutabuan ta kino totabi naton komintan. Dia' onda kinorasaan gogio' tolu no jam na'a in pino ngongumanan naton. Insya'allah umuran pa mo sehat mo dapot takin keluarga bo mo sukses kon onu minta in urusan.
Sukur mo anto. Sukses doman koy yobayat minta Berandakota.
(Visited 34 times, 1 visits today)